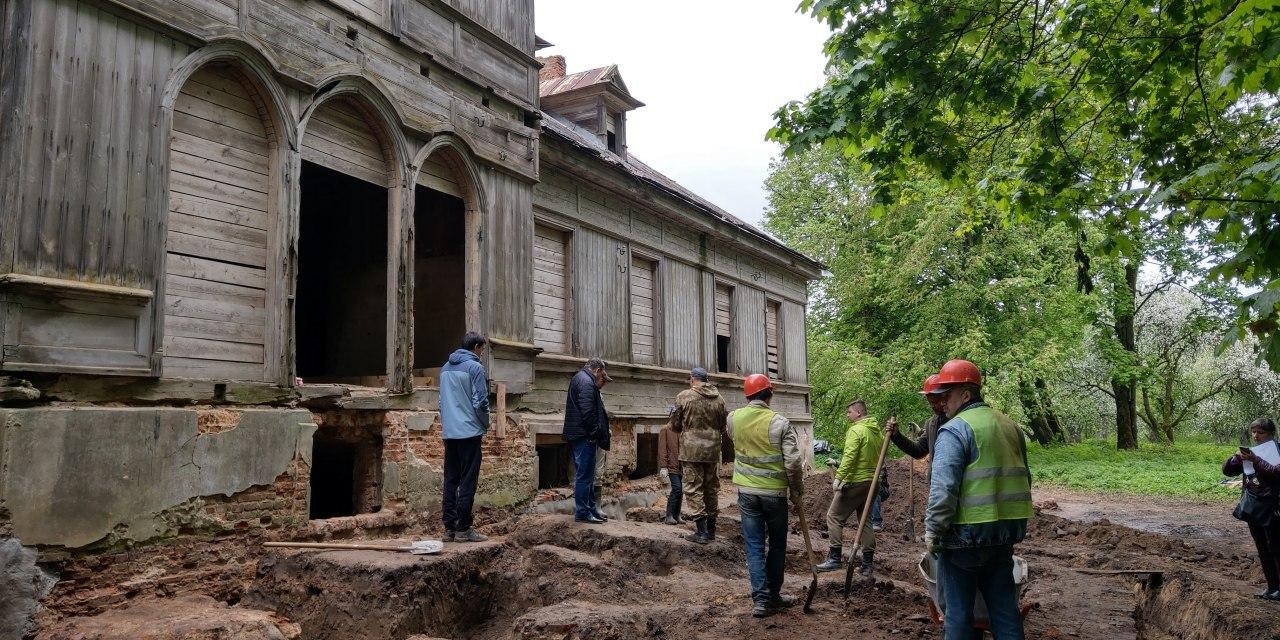 The renovation works conducted in course of the ROCCO project has lately discovered new, previously unknown artefacts. The archaeological research provided on the territory of Family Manor House of Tadeusz Rejtan, a famous nobleman from the Polish-Lithuanian Commonwealth (village Hrušaŭka in Liachavičy District, Brest Oblast, Belarus) showed
the fragments of stone foundations on a lime mortar under the terrace of the mansion. The findings were identified with the stone and brick of building from 18th century, existing before the wooden house was built.
These were probably the remains of the northern risalite, not included in the scope of construction of the new house, which completely "absorbed" the previous building.
Moreover, on the territory directly adjacent to the southern and northern facades of the Manor House, the artefacts representing peculiar features of the life of the mansion inhabitants within XVII - XX centuries were found. The archeologists discovered about 200 archaeological artefacts in total. Within them, the most significant are:
coin material of the XVII - XVIII centuries,

household items, fragments of the interior (window and door handles, key plates, fragments of cast-iron casting, stove tiles),

fragments of periodical printing of the end of XIX - first half of XX centuries,

personal correspondence, fragments of industrial goods' package, fragments of photo materials.
At this stage, cameral and scientific processing of the collected archaeological material is carried out.
Born in 1742, Tadeusz Rejtan was a great Polish-Lithuanian Commonwealth patriot, trying to stop the first partition of the country (1772) by its three neighbours - Russian Empire, Prussia and Austria. He is known particularly for his dramatic gesture when during Partition Sejm he tried to stop the traitor delegates from living the Sejm chamber. This scene was later perpetuated on the painting by famous Polish artist Jan Matejko.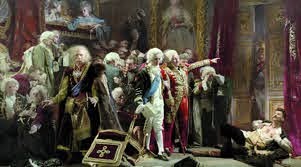 Jan Matejko
The Hrušaŭka estate, where Tadeusz Rejtan was born and died, has been preserved to this day.
Another property renovated within the ROCCO project was the Lachert Manor House in Ciechanki (Puchaczow Commune, Lubelskie Voivodeship, Poland). Bohdan Kazimierz Lachert was famous Polish architect, representative of the modernist movement, professor at the Warsaw University of Technology. Born in 1900 was the son of the industrialist Wacław Lachert, who at that time worked in the Moscow branch of a textile factory. In 1918, the Lachert family decided to return to Poland and invested in Ciechanka's property in the Lublin region - its reconstruction from the war damage was one of the first implementations of Bohdan Lachert, who was an architect student at that time.
Reconstructions of the Rejtan as well as Lechert Family Manor Houses are the basis of the cross-border ROCCO project having the 'mirror' character, i.e. it foresees restoration of two family manor houses of the XIX century in Poland and Belarus which will become accessible to tourists from both countries.
More information on the ROCCO project can be found here.