The SOS-Rescue Foundation together with its partners: Mountain Volunteer Search and Rescue – Bieszczady Group, Ustrzyki Dolne Commune and the Lviv Regional Control and Rescue Service of Tourist-sports Association of Ukraine are implementing the project "SOS-Rescue – the training centre for organizing and operating cross-border rescue actions" (SOSRescue). The Bieszczady trails encourage mountain hiking on both sides of the Polish-Ukrainian border. As elsewhere, during such trips, accidents occur and the help of rescuers is necessary. Mountain rescuers in the Bieszczady Mountains had neither an adequate rescue and training base nor appropriate equipment for coordinated cross-border rescue operations. They decided to change this situation by implementing a cross-border project SOSRescue.
More about the SOSRescue project, you can find in the Projects tab on our webpage.

Równia and Mountain Volunteer Search and Rescue – Bieszczady Group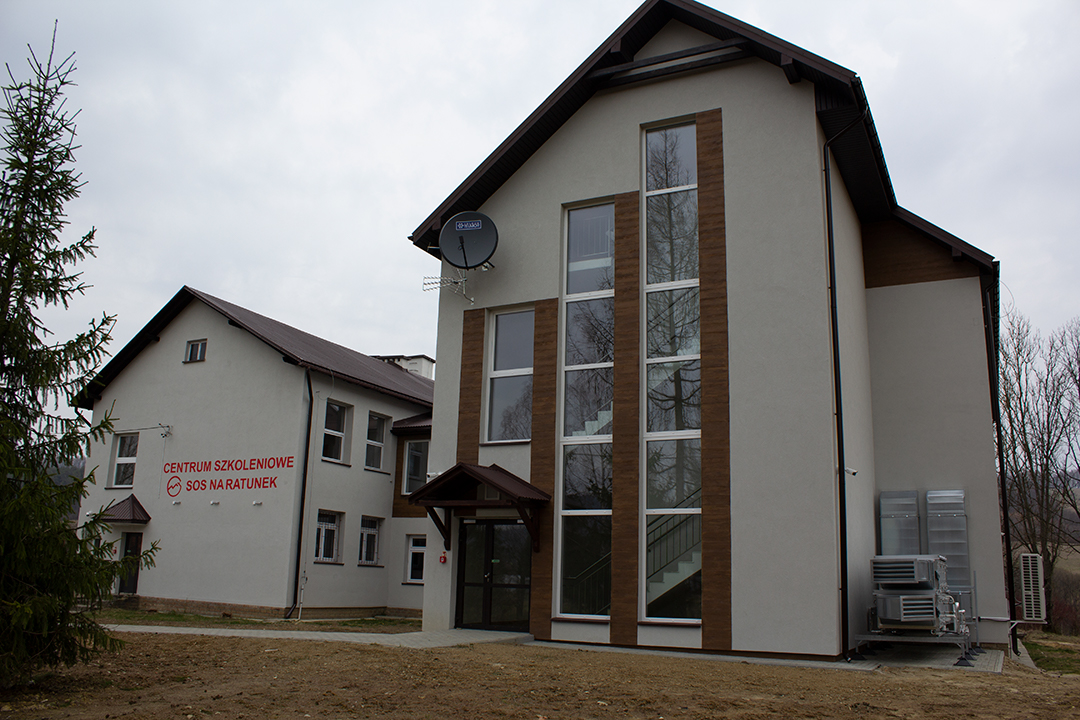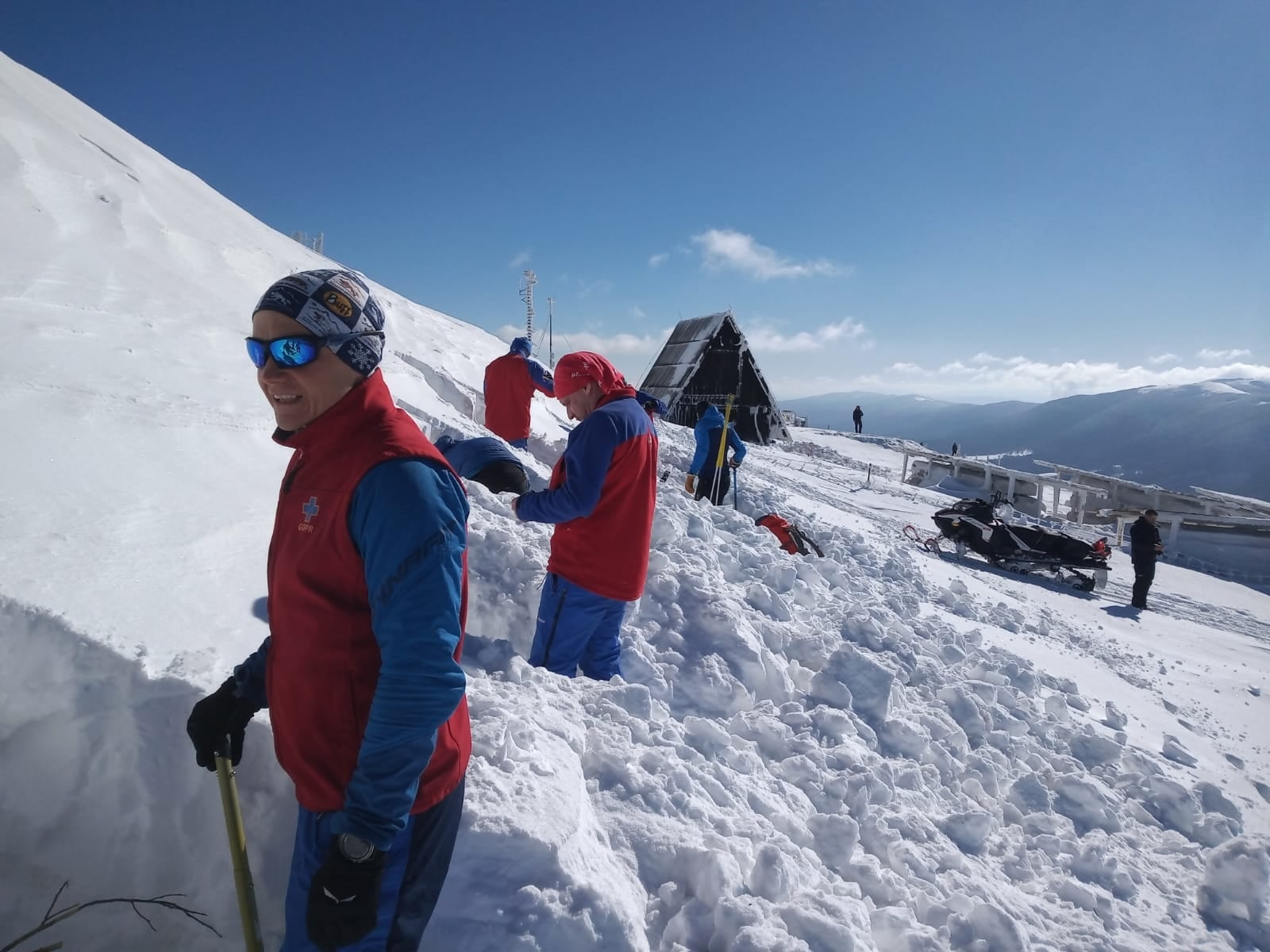 As a part of the project, the two ex-school buildings in Równia (Podkarpackie, Poland) were renovated and adapted for the rescue training centre. The works started in 2019. A connector to two separate buildings at the height of 1st floor was added. To ensure proper conditions for rescuers trainings, training and conference rooms, equipment warehouses, and regeneration rooms were adapted and equipped with modern devices enabling effective and easy trainings. The buildings were also equipped with new air conditioning and fire protection systems, exercise and regeneration equipment, and adapted to the needs of people with disabilities by building new stairs with an elevator.
The new rescue centre is now completed and ready for use.
The Bieszczady Mountains are hard-to-reach areas. Rescuers are prepared to work in such conditions, but their effectiveness highly depends on the equipment they have. The rescuers of the Mountain Volunteer Search and Rescue – Bieszczady Group (Podkarpackie, Poland) have already received some of the equipment purchased under the project, helpful drones with an infrared camera, sets of ski-tours with boots and the avalanche ABC (probe, shovel, detector) - which is the basis in the winter rescuer's backpack. This year's showed that more and more tourists walk in the mountains during wintertime, which also increased the number of rescue operations (by 18% compared to the last winter). A rescuer equipped with ski touring equipment can quickly reach the injured person and provide first aid. Beautiful mountain rivers encourage canoeing and pontoon trips. During such trips, accidents also occur and rescuers must be prepared to rush to help. To facilitate this, they purchased inflatable boat, wetsuits and life jackets. The new equipment for high-altitude rescue, i.e. various types of carabiners, blocks, ropes, instruments, is always used when transporting the injured from such difficult areas. One of the larger purchases was a "command centre on wheels" - SAR (search and rescue) 4x4 drive vehicle with multimedia equipment from which rescuers can download data, charge devices and plan search and rescue actions.

Slavsk and Lviv Regional Control and Rescue Service of Tourist-sports Association of Ukraine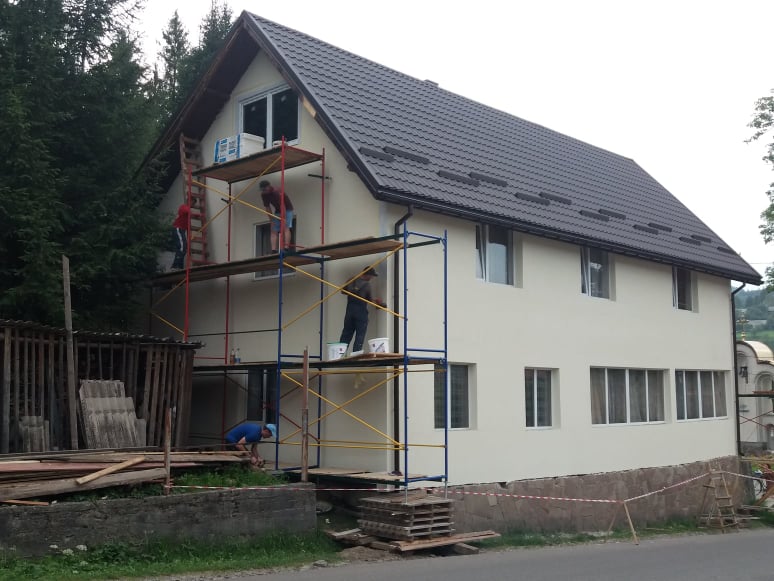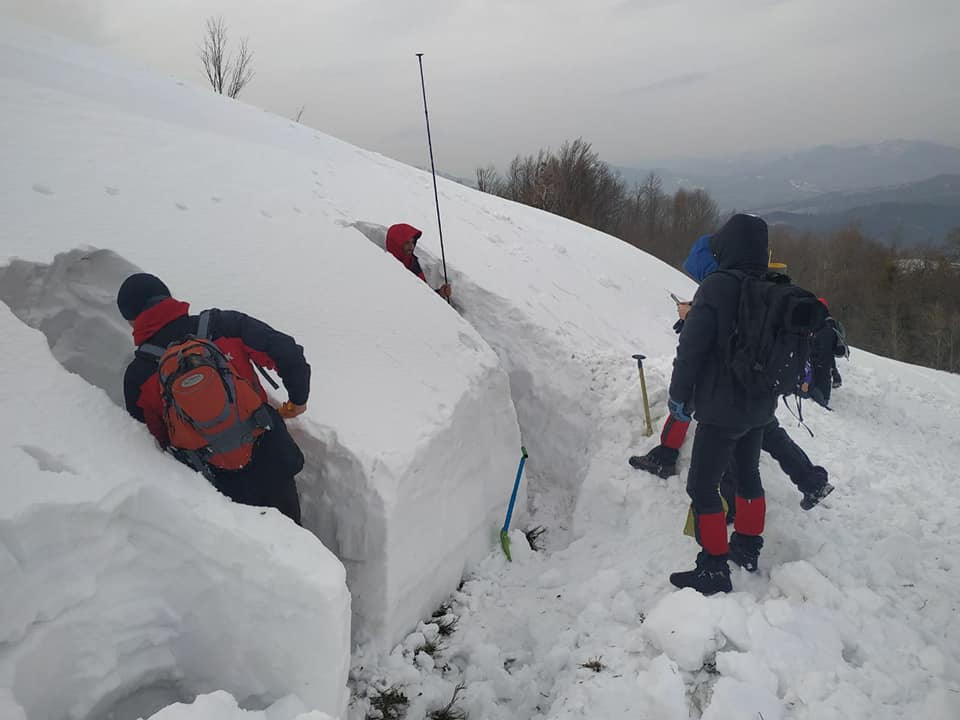 Another rescue centre being improved in the project is the one in Slavsk (Lviv oblast, Ukraine). It still undergoes modernization. The renovated centre, new equipment and trainings are meant to improve rescuers' effectiveness. Slavsk is a ski resort and an attractive place for mountain hiking. For rescuers, it means a lot of work both in summer and winter.
This group conducts rescue operations in the Eastern Bieszczady (UA). They have been cooperating with Mountain Volunteer Search and Rescue – Bieszczady Group for a long time and thanks to the project they can train and buy equipment to be able to help the injured faster. So far, they have purchased the basic winter equipment for a mountain rescuer - avalanche ABC, i.e. avalanche detectors, probes and shovels. This equipment allows rescuers to quickly find and extract a man from under the snow.

Trainings
Recently, the rescuers from Ukraine conducted avalanche training, while Polish rescuers trained evacuation from hard-to-reach places. Both trainings were conducted with the use of the purchased equipment from the project.
We invite you to watch a short movie on the training of Polish rescuers from evacuation from hard-to-reach places.

The rescuers hope that the pandemic will end soon and they will be able to organize planned in the project joint trainings of the Polish and Ukrainian groups.
Thanks to the equipment, rescuers are constantly training and teaching a new form of rescue and we can feel safe while hiking in the Bieszczady Mountains.