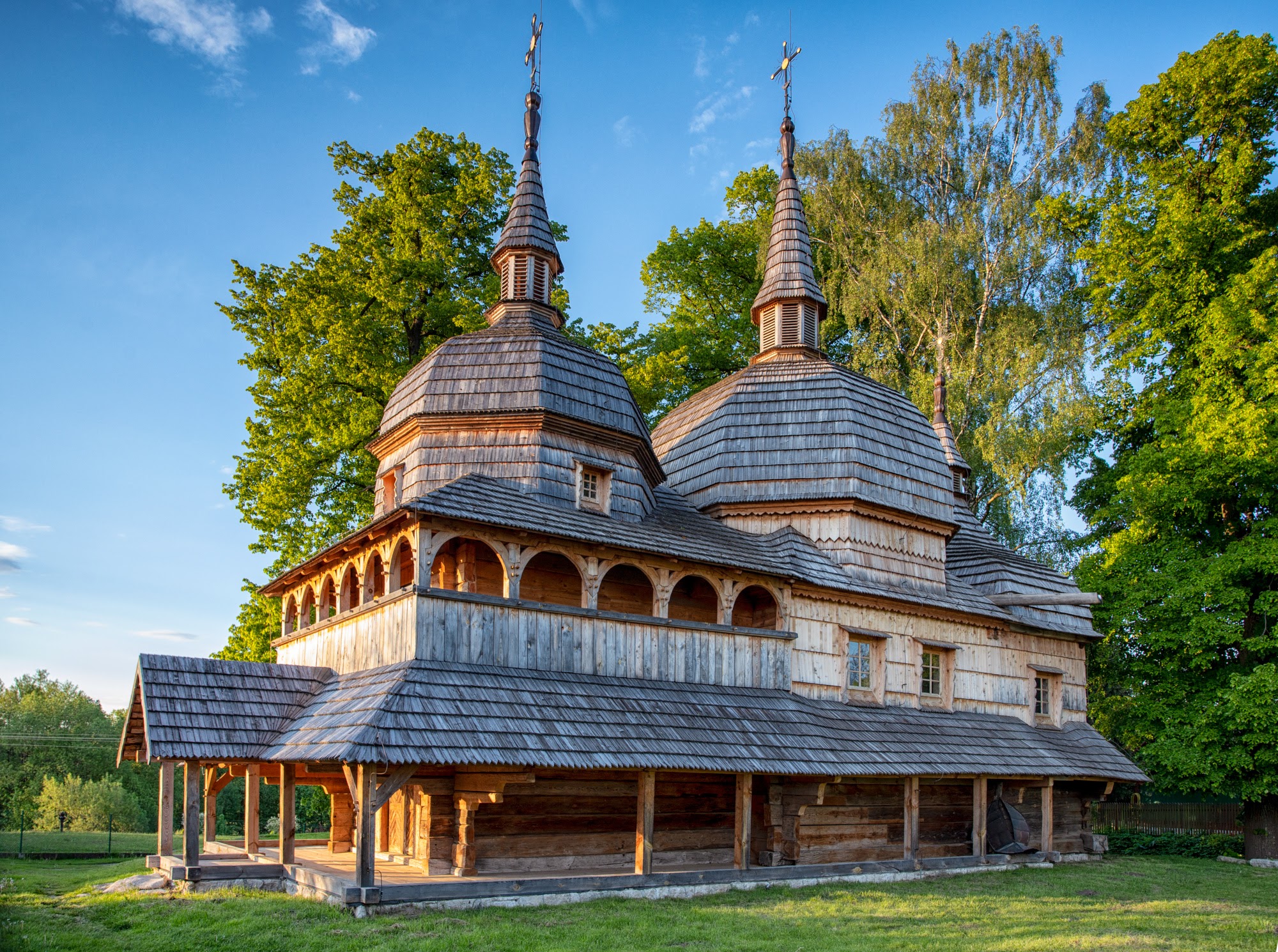 The projects implemented under the Cross-border Cooperation Programme Poland-Belarus-Ukraine 2014-2020 are not just indicators, budgets, reports and payments. Although these are inseparable elements, above all each project hides the specific ideas, values and dreams of people implementing it, as well as the stories of those who benefited from their implementation.
We want to bring some of them closer to you by the "Project stories" - the cycle which presents their more human (but also animal - as in the 1st and 13th episode) dimension of our selected projects. We invite you to read!

This wooden church, dark with age, is graceful and slender, it impresses with its refinement and thoughtfulness of design. The unknown master, who built it about 250 years ago, apparently did not graduate from any architectural school, did not know the words "baroque" and "gothic". And yet his creation is stunning.
It reflects our countryman's vision of the universe, the absolute of his understanding… This work came from the soul of the man who, in his love for God, sought to create the best thing he could only imagine.
Mykhailo Pryimych, Doctor of Arts, the lecturer at the Uzhhorod Academy of Arts (Ukraine), can talk for hours about wooden sacred architecture, to which he devoted most of his academic career. This passion started in his childhood – there was a beautiful old church in his village, almost ruined now. Today, he shares his knowledge working as an expert in the WoodenTreasure project, implemented jointly by the partners from Zakarpattia Oblast (UA) and Podkarpackie Voivodeship (PL).
These churches are unique in their proportions, we can apply the principle of the golden ratio to them – the master's eye was so "trained" by the beauty of nature that he had a perfect sense of it.
Zakarpattia is unique in having 5 styles of wooden architecture represented here – Boyko, Lemko, Hutsul, Maramures Gothic and Baroque. This kind of diversity cannot be found anywhere in Europe. There are more than a hundred wooden churches here. Many interesting landmarks are also located on the other side of the border, in Poland. Each of them has its own story, shrouded in legends, inextricably linked to the destinies of people. But these monuments are not only the objects of our pride but also our pain because they are being destroyed – not only by time and nature but also by people's negligence.
The biggest enemies of wooden churches are the people who destroy them, make incorrect repairs, for example, cover them with tin. A tin-covered church is doomed! People do not realize the value of what they possess.
Many tourists travelling in these cross-border areas do not realize their value or rather they simply do not know about the existence of the beautiful and particularly interesting landmarks located there like the ancient Uzhok church with unique "Roman" design, Shelestiv Church in Uzhgorod – the best example of Lemko architecture in Zakarpattia, Strukiv Church in Yasinya – a sample of Hutsul architecture, or churches in Pylypets and Bukovets with a beautiful iconostasis, to name just a few.
Contemplating this beauty, touching it, is a special, new experience that can greatly enrich modern people, especially the inhabitants of large cities. Mykhailo Pryimych is convinced, that:
… For someone who lives in the environment of fiberglass, smoothed surfaces, the natural material itself has an extraordinary aesthetic value – he can see its beauty, touch the natural material. We lack this contact with nature these days.
The stories associated with the construction of these unusual buildings are not less interesting. For example, some churches were built without a single nail (or with the use of wooden "nails") in such a way that many of them could be moved from one place to another if necessary. The wood itself was carefully selected and prepared ensuring this seemingly fragile material to survive for many centuries.
The creators of the WoodenTreasure project see their task in drawing attention to these hidden treasures of the Carpathians. The topics of preservation and use of wooden sacred architecture were discussed during joint, Polish-Ukrainian seminars. In order to create high-quality visual materials later used for promotional purposes, series of events for photographers were organized which resulted in joint photo exhibitions in both countries. Virtual tours of 12 selected churches will have also been developed soon and it is so worth to take a tour, as there are stunning. All these activities will let people, both locals and tourists, discover the value of wooden architecture, to give it due respect, support and protection.
More information on the WoodenTreasure project can be found here.