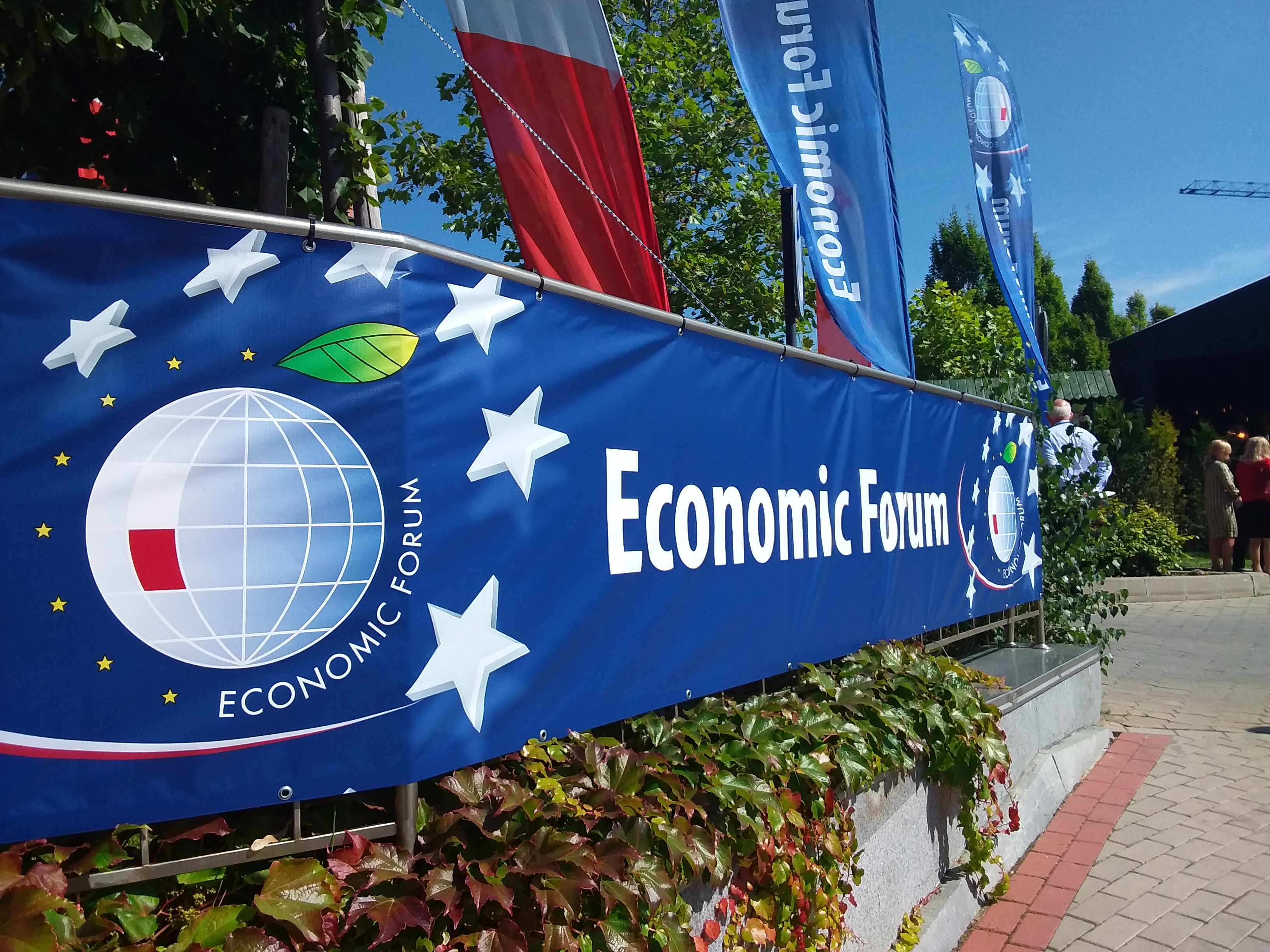 Once again we presented the Programme and its projects during the Economic Forum, since 2020 organized in Karpacz. This year's XXX Economic Forum was held under the slogan "Europe in Search of Leadership". Over 4,000 people from many countries participated in the Forum.
As the Programme, we took part in the Forbes panel "Key to EU money - results and conclusions from the ranking of beneficiaries of the previous financial perspective", in which the possibilities of applying for EU funds were discussed.
In another panel, the debate of academic researchers from Poland, the Czech Republic and Romania "Cross-border cooperation - new opportunities for regions" was moderated by Dr. Leszek Buller, Director of the Center of European Projects (the JTS of the PBU Programme operates within the structure of the Center). It concerned the effective use of cross-border cooperation by regional authorities, as well as representatives of science and culture.
During the Forum, much attention was paid to the cooperation of Poland, Belarus and Ukraine.
The Special Award for the society of Ukraine was presented and collected by Ukrainian Prime Minister Denys Shmygal. During a short meeting, the Prime Minister also talked with Director Buller about cooperation between Poland and Ukraine under the PBU Programme.
The Ukrainian Forum was held simultaneously with the Economic Forum. It was actively participated by members of the Joint Monitoring Committee of PBU and project representatives.
During the Final Gala, the Polish Economic Forum Award was presented for the first time. Its laureates were the President of the Union of Poles in Belarus, Andżelika Borys, and a member of its Supervisory Board - Andrzej Poczobut.
We would like to thank everyone who visited the Programme's stand during the Forum.