What is happening in the Center?
23 / 06 / 2022
We invite you to read the new edition of "wCentrum" – the quarterly magazine of the Center of European Projects.
In the latest issue you will find a lot of interesting information and articles on current challenges for the society, as well as examples of good practices of cross-border cooperation projects implemented with the support of the Programme.
The article "PBU Programme for Ukraine" presents the aid actions of our beneficiaries and the JTS in the face of war in Ukraine.
One of the areas supported by the Programme are innovative solutions in medical services. The article "Hospitals in Mazovia go boldly into the future" concerns precisely this area and describes the possibilities of using modern medical equipment in diagnostics and treatments in Mazovian hospitals purchased under PBU projects.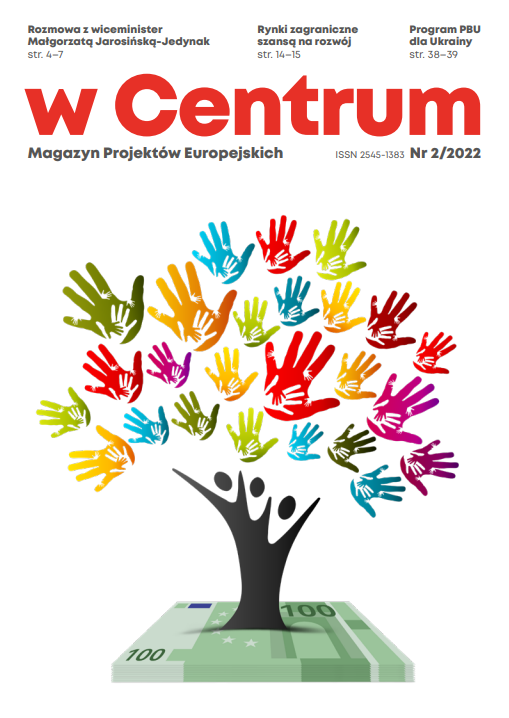 Enjoy reading and be inspired!

Very useful

Maybe useful

useless