The participation of Programme representatives in the Economic Forum in Karpacz has become a tradition. Under the motto 'Europe in the Face of New Challenges', between 6th and 8th September, it gathered almost 5 thousand people on numerous panels. This year, at the joint stand of the programmes operating within the Center of European Projects, we presented the current edition of the PBU Programme and the assumptions of the Interreg Poland-Ukraine 2021-2027 Programme.
One of the forum debates 'Investment in the regions. How are European cities and regions changing thanks to funds?' was attended by Leszek Buller, Director of the Center of European Projects. Referring to the development programmes implemented by the Center, he said i.a. that when working out the assumptions of their new editions we must take particular account of the diverse problems and challenges of individual regions or cities in their areas.
We are convincing the European Commission that there should be funding in eastern Poland for much-needed health and environmental issues, for cooperation and for strengthening the border, stressed Director Buller.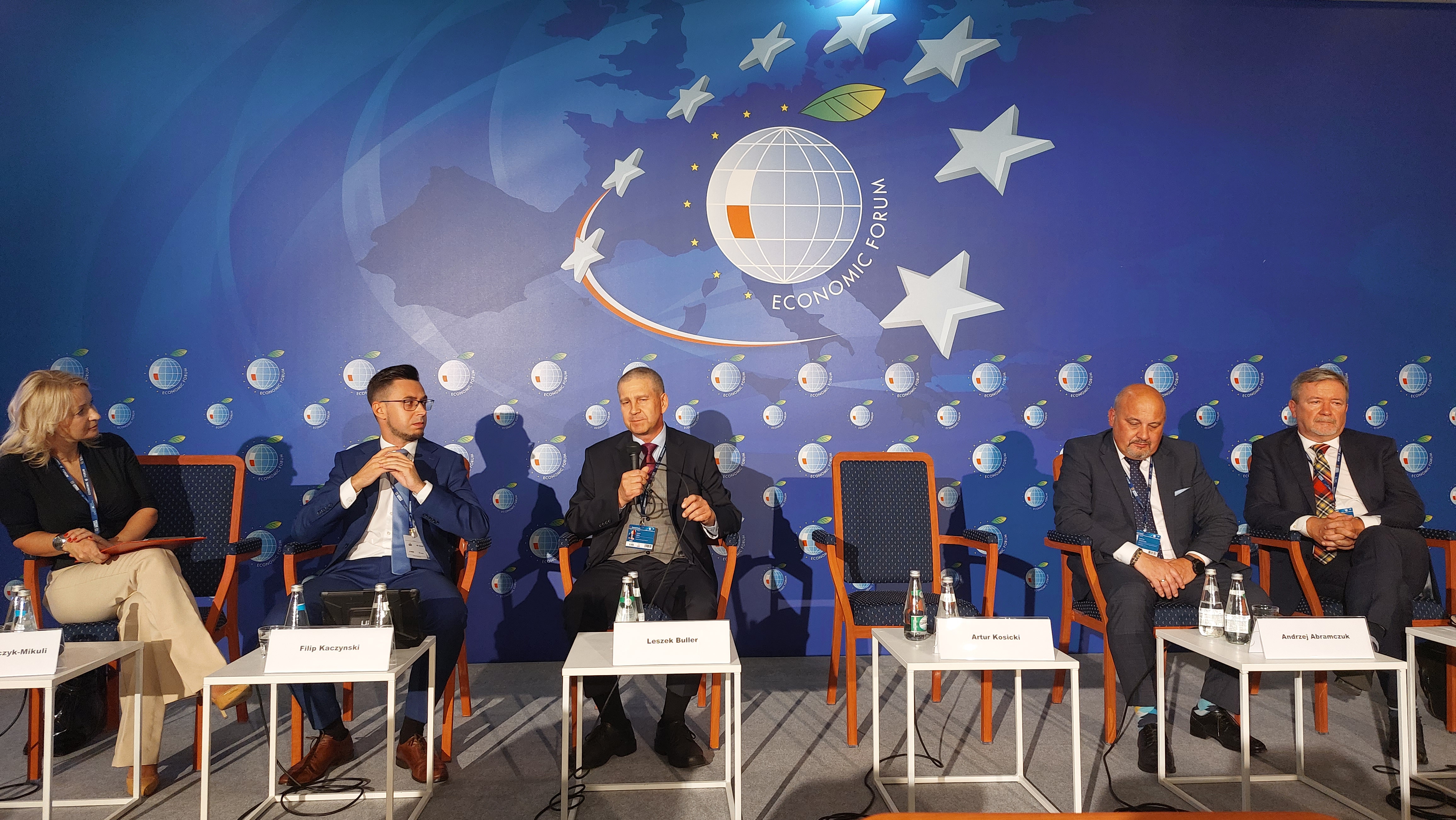 This year, a significant part of the discussions was devoted to the current situation in Ukraine in relation to the Russian aggression against the country. After 24/02/2022, the needs of Ukrainian cities and regions have changed dramatically. Some of them, instead of investments allowing development, will now need funds for reconstruction and assistance from experts in various fields. As part of the Ukrainian Forum, Minister of Development Funds and Regional Policy Grzegorz Puda took part in a discussion entitled 'Rebuilding Ukrainian cities and regions'.
The European Union is able to mobilise, to be together at this point and to show that it will jointly create additional resources to be channelled to Ukraine, said Minister Puda.
Under the new edition of the INTERREG NEXT Poland-Ukraine Cross-border Cooperation Programme 2021-2027, we will also support the reconstruction of Ukrainian cities and regions and the prospect of Ukraine's membership of the EU. We have 187 million EUR for this purpose, emphasised the Minister.
The Man of the Year Award at this year's Economic Forum was presented to the Ukrainian President Volodymyr Zelensky. The award was received on his behalf by the Ukrainian Ambassador to Poland Vasyl Zwarycz.
From one week to the next, you became the world's most famous politician. Ukraine defended itself, and you told us about it every day. Ukraine was defending itself in a way none of us could have imagined possible, and you confirmed this every day in your reports first from besieged Kiev and then from the city leading Ukraine's heroic defence, said Deputy Speaker of the Sejm Ryszard Terlecki in a special laudation in honour of the laureate.