Representations of 16 schools from Poland and Ukraine took part in the Finals of the Youth Education Campaign "CREATIVE, INNOVATIVE, ACTIVE!", organised on the occasion of European Cooperation Day 2022 and the European Year of Youth. This time the Final Event took place in the Mazowieckie Voivodeship (PL) from 28th September to 1st October.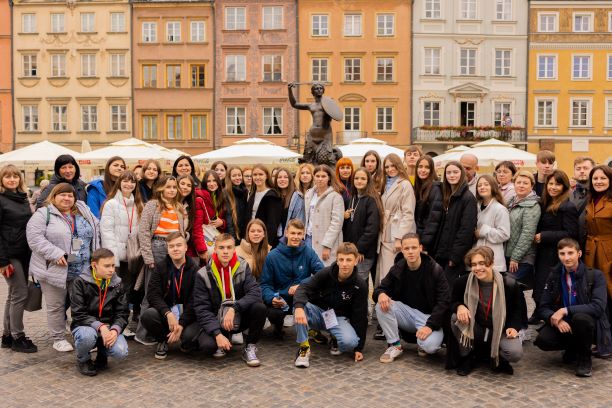 The finalists were selected from among the 22 schools that entered the competition in the spring and sent in their assigned works: comic strips, invention or innovation projects and song lyrics relating to the campaign theme. During the Final itself, the youngsters practised cooperation and the language of their neighbours in thematic workshops: science-technology and arts, creating joint final presentations. The students also took part in a knowledge quiz about the European Union, the Programme and the PL-UA borderland.
One day of the event was filled with a visit to Warsaw. At the Centre for European Projects, headquarters of the Programme's Joint Technical Secretariat, the finalists met with representatives of the European Commission Representation in Poland to learn about the history and main principles of the EU. They then visited the Old Town, including the University of Warsaw, a beneficiary of the PIMReC project. In the afternoon, they enriched their knowledge by visiting the Copernicus Science Centre and exploring the capital during a bus tour. The intensive day ended with a joint disco.
It was all very inspiring for our young people. You could also see how these teenagers quickly broke down barriers and made contacts – agreed the teachers caring for the school teams, and students added:
We absolutely have to take part in the next campaign!
On the last day of the Finals the awards were presented by Andrzej Słodki, the Head of the Joint Technical Secretariat, who emphasised the role of young people in the development of the border region. All finalists received commemorative diplomas and very attractive prize sets.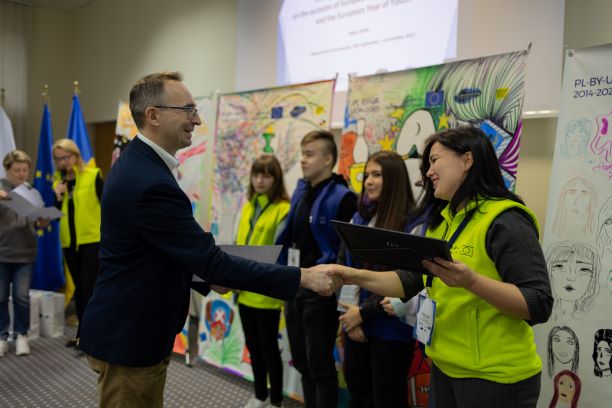 The educational campaign of our Programme addressed to young people already has a long tradition. The finals of the previous editions were held, among others, in Hrodna, Lviv and Rzeszów - always in connection with the European Cooperation Day, which is celebrated on 21st September.