Publication 'Security in Crisis Situations in the Border Regions of Poland and Ukraine'
23 / 03 / 2023
We would like to invite you to read the publication from the International Scientific Conference of the PBU Programme entitled 'Security in Crisis Situations in the Border Regions of Poland and Ukraine'. The event took place on 17-18th November 2022 in Lublin. Detailed information about it is available on our website.
The publication was produced in cooperation between the Programme and the John Paul II Catholic University of Lublin and the Vasyl Stefanyk Precarpathian National University in Ivano-Frankivsk. The Prime Minister of the Republic of Poland, Mr Mateusz Morawiecki, has assumed honorary patronage of the publication.
The aim of the publication is to present research, analyses, findings, conclusions, experiences and problems related to the cross-border cooperation in the Polish-Ukrainian borderland in the context of security in crisis situations.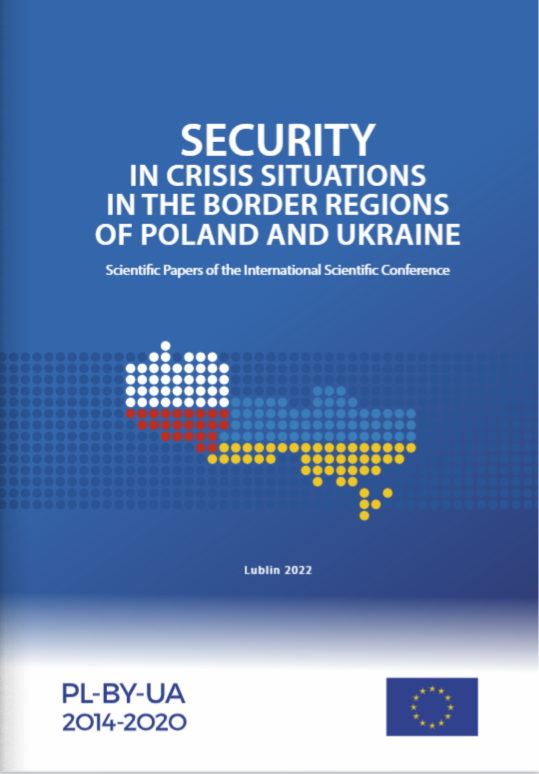 We invite you to read!

Very useful

Maybe useful

useless