It is the fifth time we have met at a PBU capitalization event. This time its theme was the Environment - an important aspect in the 2014-2020 edition of the Programme and one of the priorities of the new Interreg NEXT Poland-Ukraine 2021-2027 Programme.
It is best to learn from experienced colleagues, so we asked project beneficiaries:
to share with the meeting participants their knowledge and experience of implementing their projects in the Programme.
As one of the examples of green infrastructure created in the implemented projects (PLUARoztocze), the Centre of Ecological Education in Vereshchytsia (UA), built in the form of a passive house, was presented.
This building can function independently in an energy plan, independent of external energy supplies, and this is very important, especially today. At the moment, people in Ukraine are paying a lot of attention to the independence of their settlements in terms of energy. They can come to us to see how it works, said Oksana Viytyk, a representative of the PLUARoztocze project.
The calls for proposals for the PL-UA Programme are ahead of us, so we also talked about which projects can be implemented under the new Programme and which technical aspects of their implementation future applicants should pay attention to. Among other things, the 14-20 beneficiaries talked about how they searched for partners and how they wrote a project proposal.
We met six times around a table, where we first analysed exactly what we wanted to do in the project. We made a detailed plan, getting to know each other in the meantime, getting to know each other's good points, possibilities, limitations (...). (...) We worked out the details online, shared the tasks of writing the application (...). In the end, we all met again to discuss the details and the problems that emerged during the writing process, was the recipe for a well-written application presented by Anna Gierasimiuk, a representative of the NatureTreasury project.
In turn, the words of Tadeusz Grabowski, representative of the PLUARoztocze project, should be an encouragement to get acquainted with the new Interreg NEXT Programme Poland-Ukraine 2021-2027:
The Poland-Ukraine Programme is so set up and so precisely developed that it is sometimes the only possible Programme from which all kinds of cross-border activities can be implemented (...) this is the enormous strength of this Programme.
We invite you to watch the recording of the meeting, and next year to submit project applications to the PL-UA Programme. We would also like to remind you that we have launched a partner search tab on our website, where you can register your institutions and search whether institutions on the other side of the border are looking for a partner for a specific purpose.

Recording of the meeting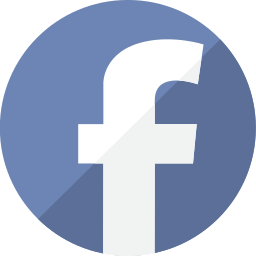 FB Group - Sharing knowledge and experience: Environment