Programme Area
The Programme is addressed to Polish, Belarusian and Ukrainian border regions and covers NUTS3 units on the Polish side and territorial units at the level of oblasts in Belarus and Ukraine.
The Programme area is divided into core (located by the border) and adjoining regions. To continue the schemes elaborated in the CBC Programme Poland-Belarus-Ukraine 2007-2013 and to achieve stronger cross-border impact, regions adjacent to the Programme core regions were allowed to participate in the 2014-2020 programming period. Despite the division into core and adjoining regions, the institutions from both these areas are treated equally when applying for the Programme co-financing.
The area of the Programme:
in Poland:

core area:
Podlaskie Voivodeship - Białostocki, Łomżyński and Suwalski subregions
Mazowieckie Voivodeship - Ostrołęcko-siedlecki subregion
Lubelskie Voivodeship - Bialski and Chełmsko-zamojski subregions
Podkarpackie Voivodeship - Krośnieński and Przemyski subregions


adjoining regions:
Lubelskie Voivodeship - Puławski and Lubelski subregions
Podkarpackie Voivodeship - Rzeszowski and Tarnobrzeski subregions



in Belarus:

core area: Hrodna and Brest Oblasts
adjoining regions: Minsk Oblast (including the city of Minsk) and Homiel Oblast



in Ukraine:

core area: Lviv, Volyn, Zakarpattya Oblasts
adjoining regions: Rivne, Ternopil and Ivano-Frankivsk Oblasts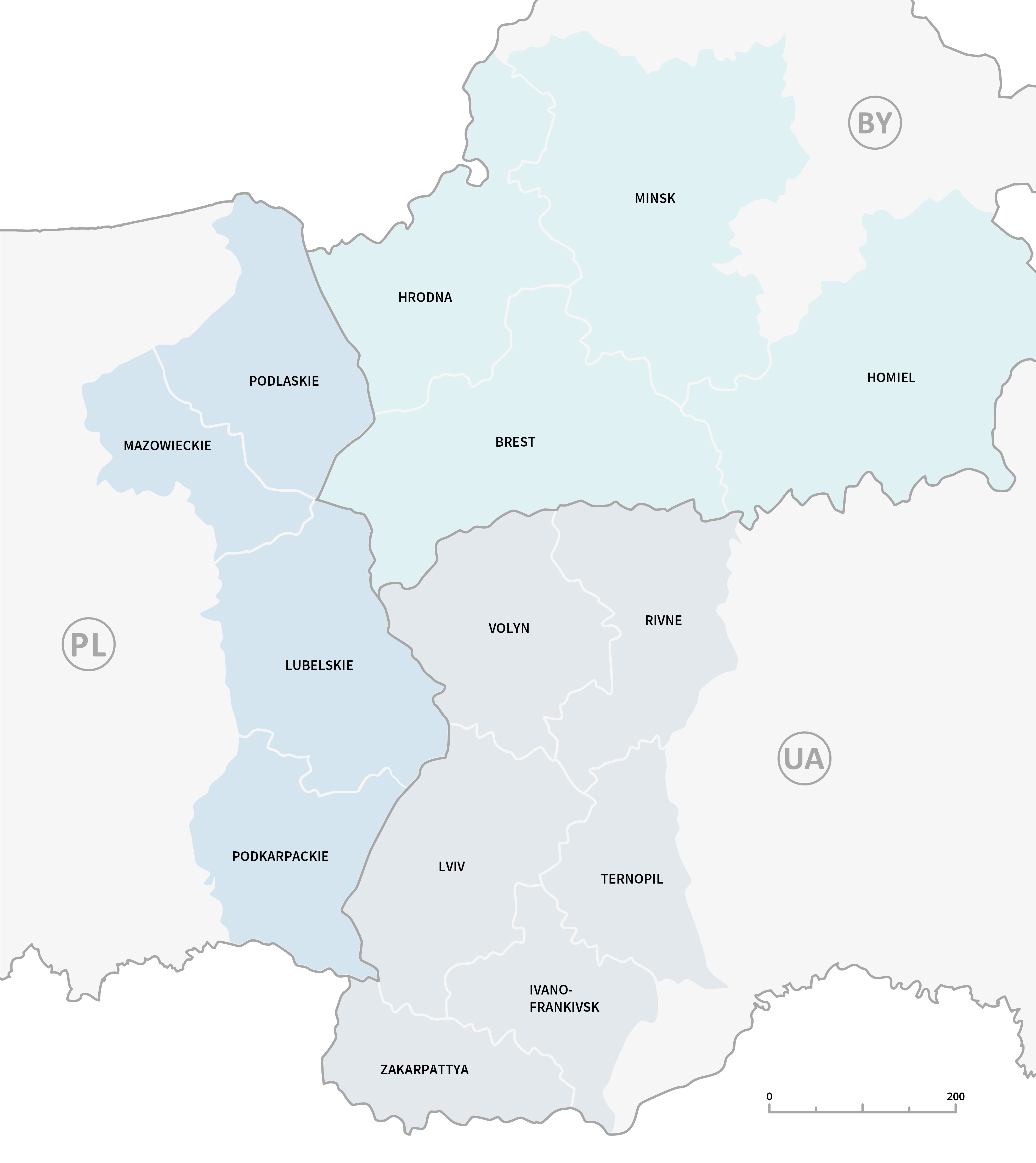 Map: Area of the Cross-border Cooperation Programme Poland-Belarus-Ukraine 2014-2020
The total Programme area amounts to 316.3 thousand km2, and the Programme area population to 20 million people, where: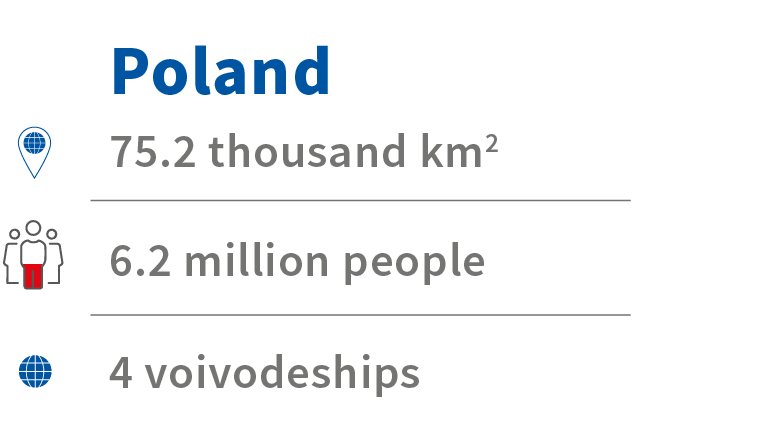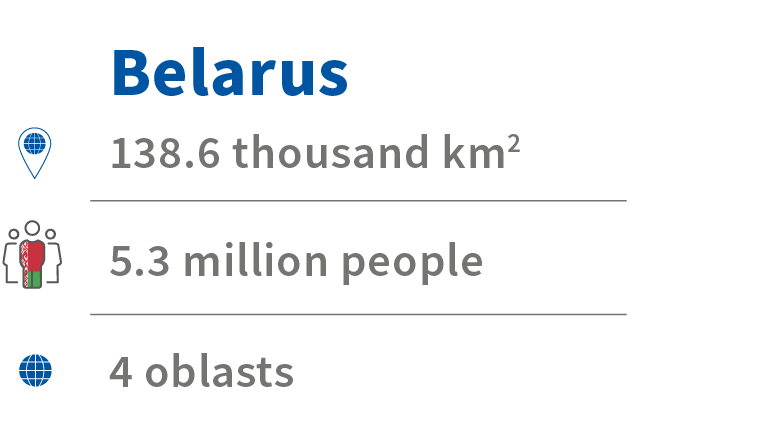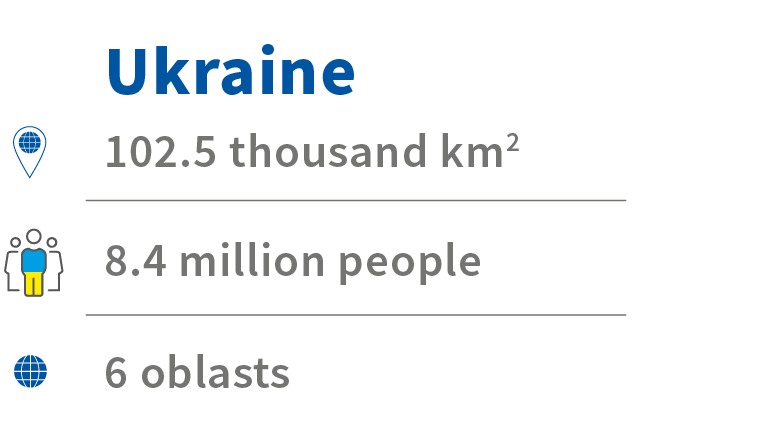 The length of the border between:
Poland and Belarus is 418 km,
Poland and Ukraine is 535 km,
Belarus and Ukraine is 1084 km.

Very useful

Maybe useful

useless